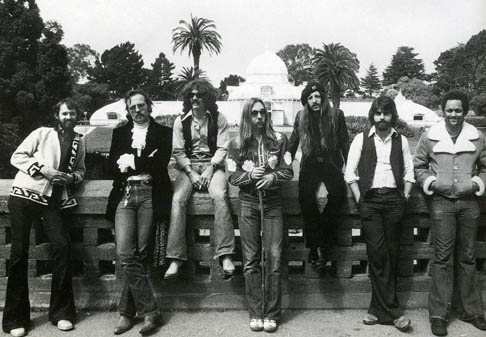 Lets forget about the fact that
The Doobie Brothers
have 14 members in their band, forget about the fact that
The Doobie Brothers
are a sure thing in a bar fight, the fact that Doobie Bros have had more sex than any band in history.
Lets also forget about the fact that Michael McDonald was in The Doobie Brothers and that they sang a few songs like "What a Fool Believes". I'm asking you to forget about these facts for the next minutes... please.
Instead, I ask you to imagine this- what if The Doobie Brothers were onstage and could only choose one song. It just so happens I'm topless in the front row and they ask me to pick the song. I yell "Play that Black Water whewwww!!!!!!" The Doobie Brothers smile, nod and start picking their guitars and bobbing their heads. I've got a monster smile on my face as i look up at the sky in a reminiscent sort of way.
Stay with me, here.
However, the next band pops out and its led by none other than Jack White. I yell, "Yeah! its the White Stripes" Jack looks down at me on the front row, smiles nods his head, No then tosses me a pick. I then see a few more rag tag looking guys follow to the stage and quickly shout "Yeah! Its The Raconteurs!!" Jack grabs the mic and quickly ask me "Big Gar, we all were watching you from backstage and couldnt get over how much you enjoyed Black Water by The Doobie Brothers, and well...we'd like to play one of our new tunes that we think you'll like as well" Of course, me being star struck and shocked that they know my name, I agree.
They begin to pick their guitars and the guy on the fiddle begins to lick his lips. They begin playing a song of their newly released album (Consolers of the Lonely) "Old Enough"
Next thing you know I'm backstage, Michael McDonald and Jack White are sharing stories of the road and toasting to a couple of luke warm Miller High Lifes. Me, I'm on the couch smiling in amazement while both of these songs are in my head.
Listen to both back to back on the music box, right over there >>> >>>>>>>>>>>>>>>>>>>>>>>>>>>>>>>>>>
and tell me if you feel the same.